PH Boutique Quartier Marbella
Quartier Marbella Building
Your accomodation in Panama
A wonderful and very well located building, which provides comfort in all aspects, in the center of Panama City, between Calle 47 and Calle 53, Marbella East, in a residential area full of life, large green areas, shopping malls and next to the business and financial entities area, with everything organized for the best stay for you and your beloved ones, in large and spacious apartments of up to 160m2 on some of its 25 levels.
Un edificio de lujo en el centro de la Capital de Panamá, con diferentes apartamentos de entre 70, y 160m2.
Edificio de 25 pisos.
15 Niveles de Apartamentos de 6 por piso con metrajes de 70 m2, 79 m2 y 89 m2.
3 Niveles de apartamentos de 3 por piso con metrajes de 148 m2, 153 m2 y 160 m2.
8 Niveles de Estacionamientos.
Área Social en el Nivel 25.
Apartamentos Modelo A y B de 89 m2 miran hacia Avenida Balboa y una excelente vista al mar
Apartamentos Modelo C y F de 70 m2.
Apartamentos Modelo D y E de 79 m2 miran hacia Avenida 5B Sur (calle 47).
2 Baños Completos con acabados y accesorios importados.
Lavandería Integrada.
Doble estacionamiento para los apartamentos de 89 m2, 148 m2, 153 m2 y 160 m2.
Quartier Marbella Building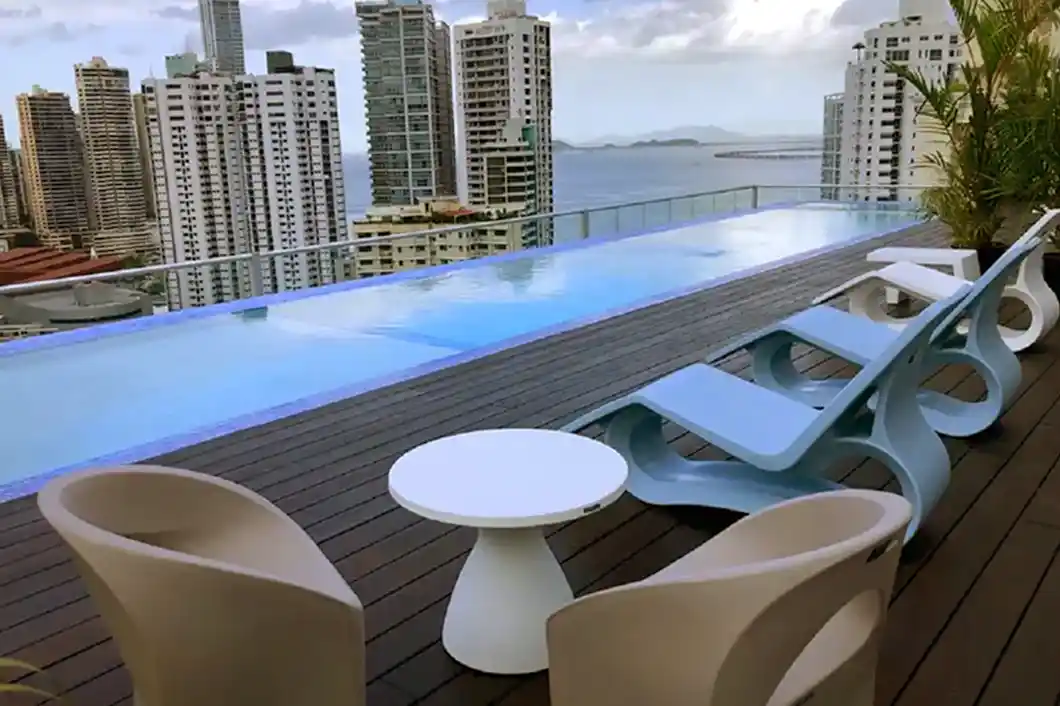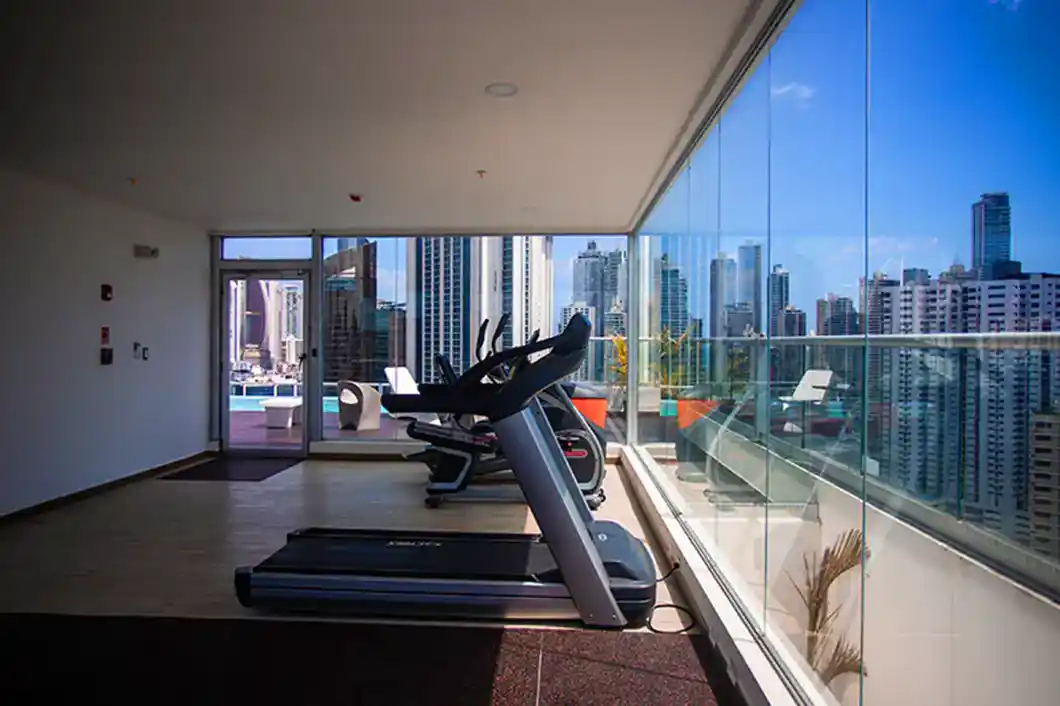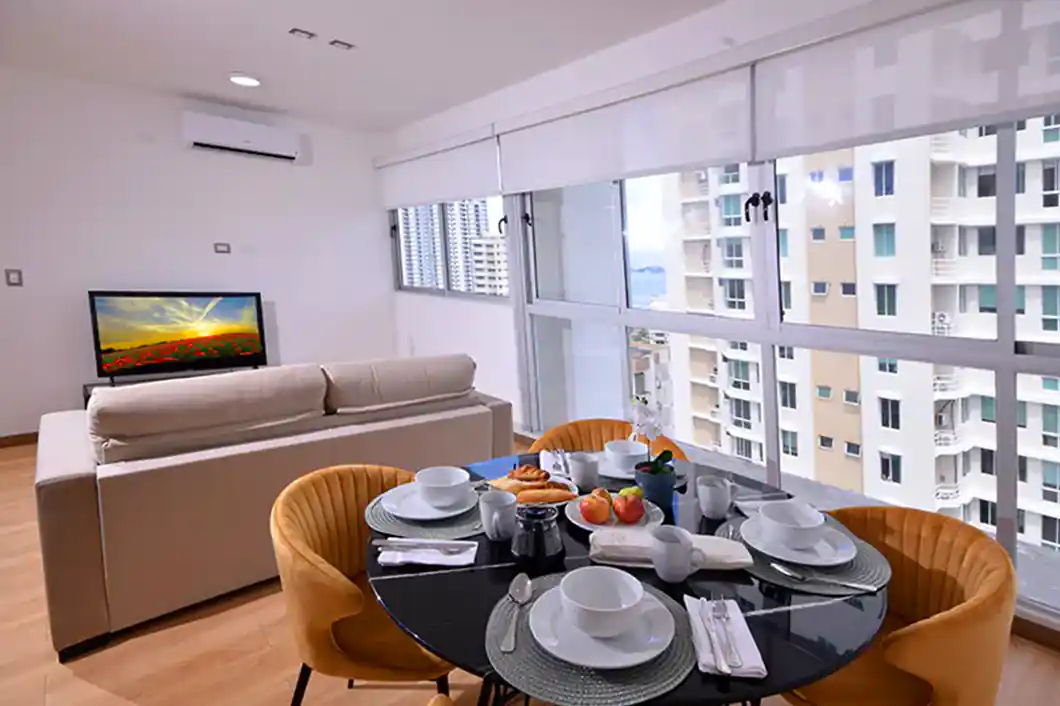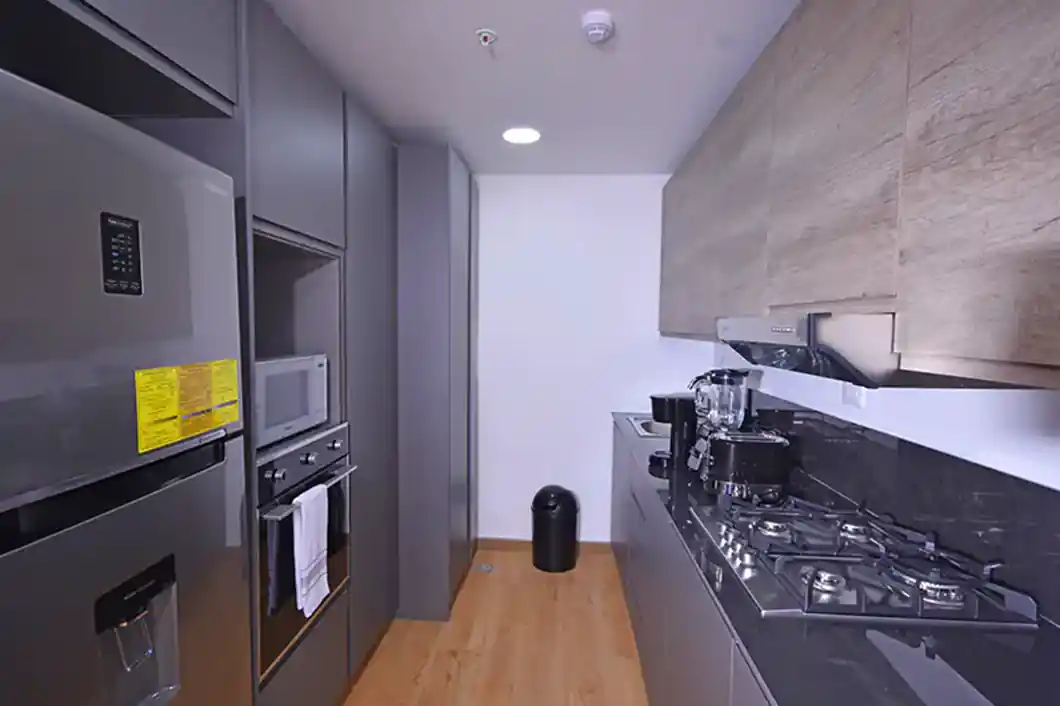 Please, do not hesitate to contact us.
A member of our team of experts will be happy to assist you, which will guarantee your experience in the accommodation that best suits your needs.