Quartier Marbella Building
Our apartments are located in a privileged area in the heart of the banking and commercial area of Panama City. Designed to provide you with all the necessary amenities to make you feel at home, our apartments have clean towels, coffee maker, refrigerator, stove, WiFi throughout the building, Smart TV, access to the social area and other additional services.
We have a wide range of apartments that stand out for their avant-garde design, elegant interiors and luxury finishes. In addition, we care about fundamental aspects such as security, privacy and comfort of our customers, ensuring that each apartment meets high quality standards.
The building is located just 200 meters from the famous Cinta Costera, so if you enjoy walking or contemplating the ocean views, this place is ideal for you. In addition, in the surrounding area you will find numerous shopping options and places of interest to visit, either alone or accompanied.
A luxury building in the center of the Capital of Panama, with different apartments from 70 to 160m2.
Building of 25 floors.
15 levels of apartments of 6 per floor with sizes of 70 m2, 79 m2 and 89 m2.
3 levels of apartments of 3 per floor, with sizes of 148 m2, 153 m2 and 160 m2.
8 Parking Levels.
Social Area on Level 25.
Apartments Model A and B of 89 m2 facing Balboa Avenue and an excellent ocean view.
Apartments Model C and F of 70 m2.
Apartments Model D and E of 79 m2 facing Avenida 5B South (47th Street).
2 full bathrooms with imported finishes and accessories.
Integrated laundry room.
Double parking for apartments of 89 m2, 148 m2, 153 m2 and 160 m2.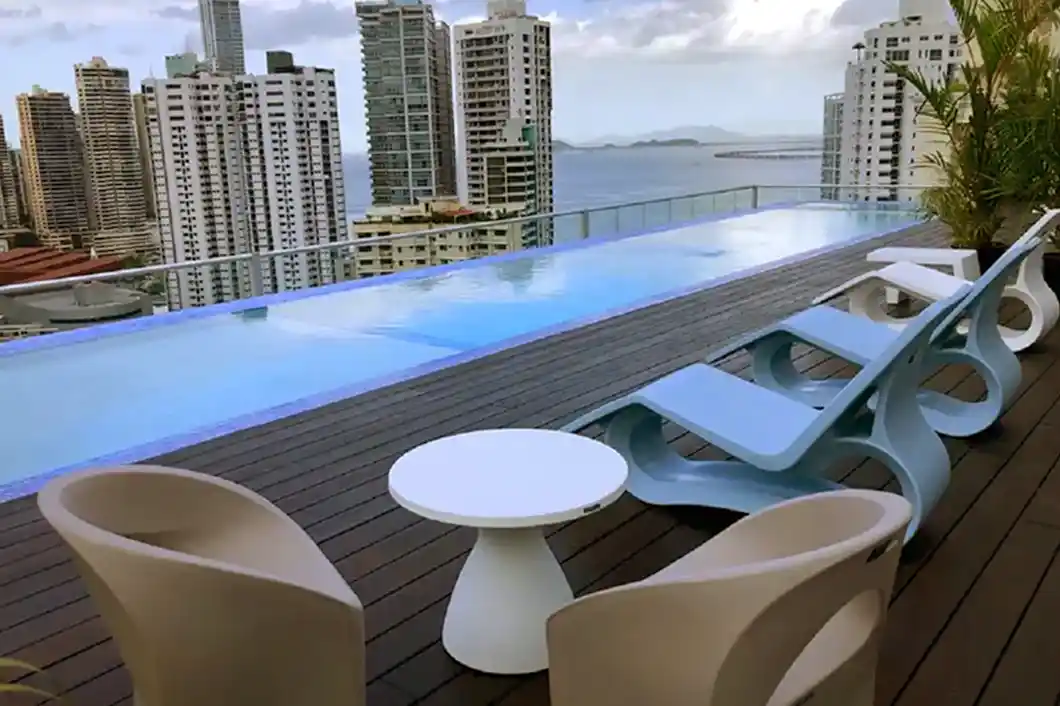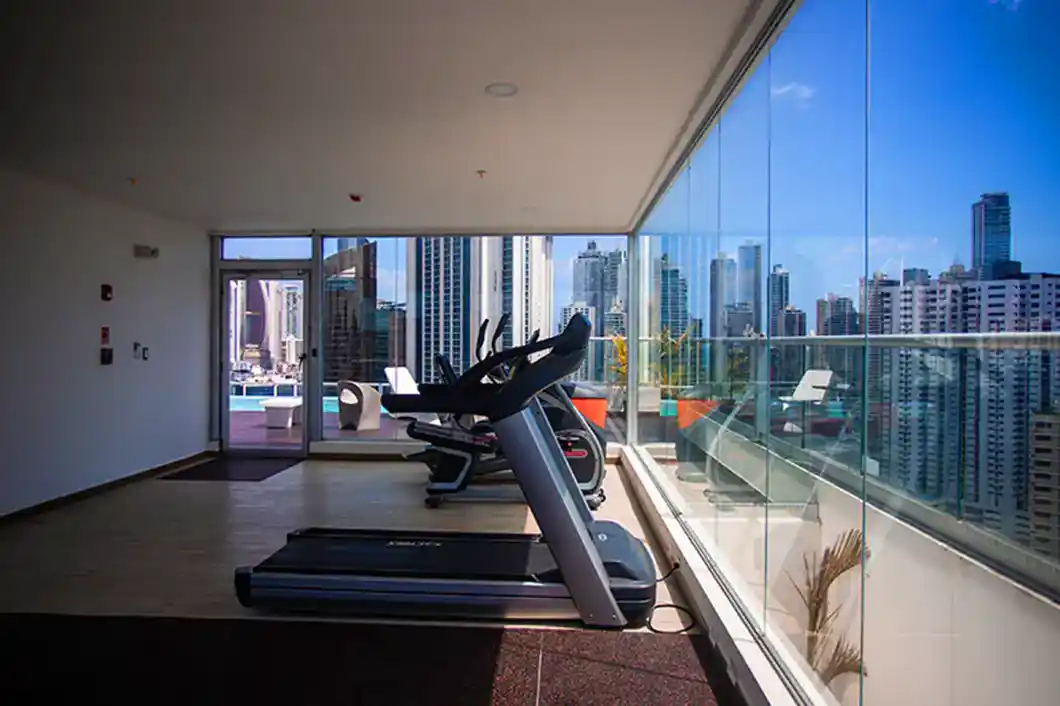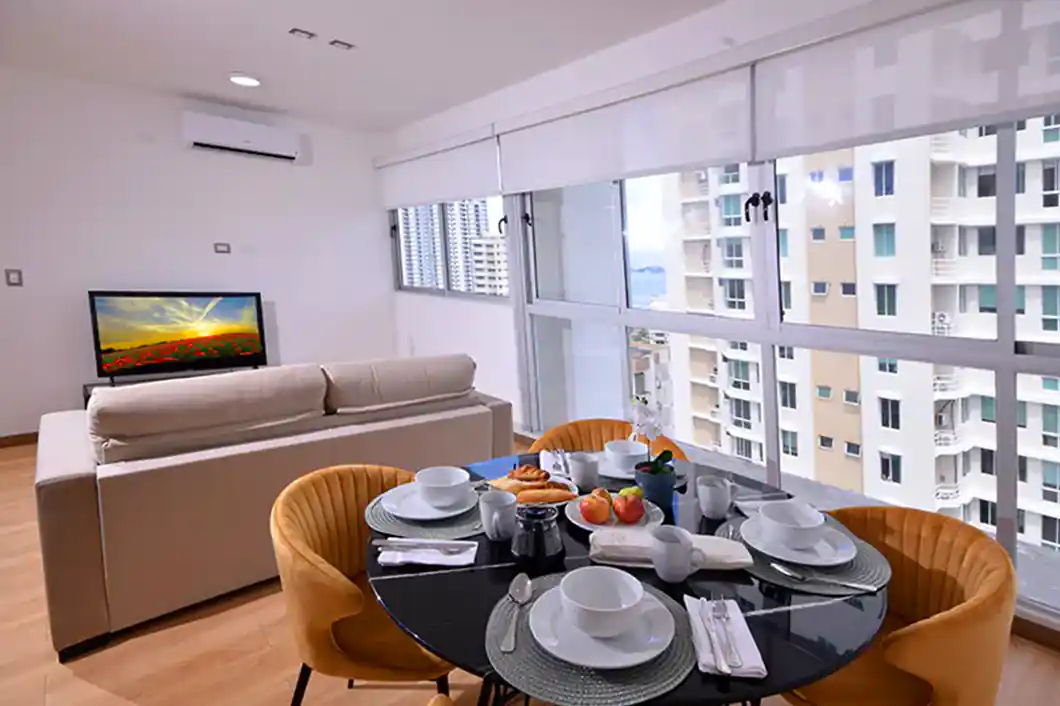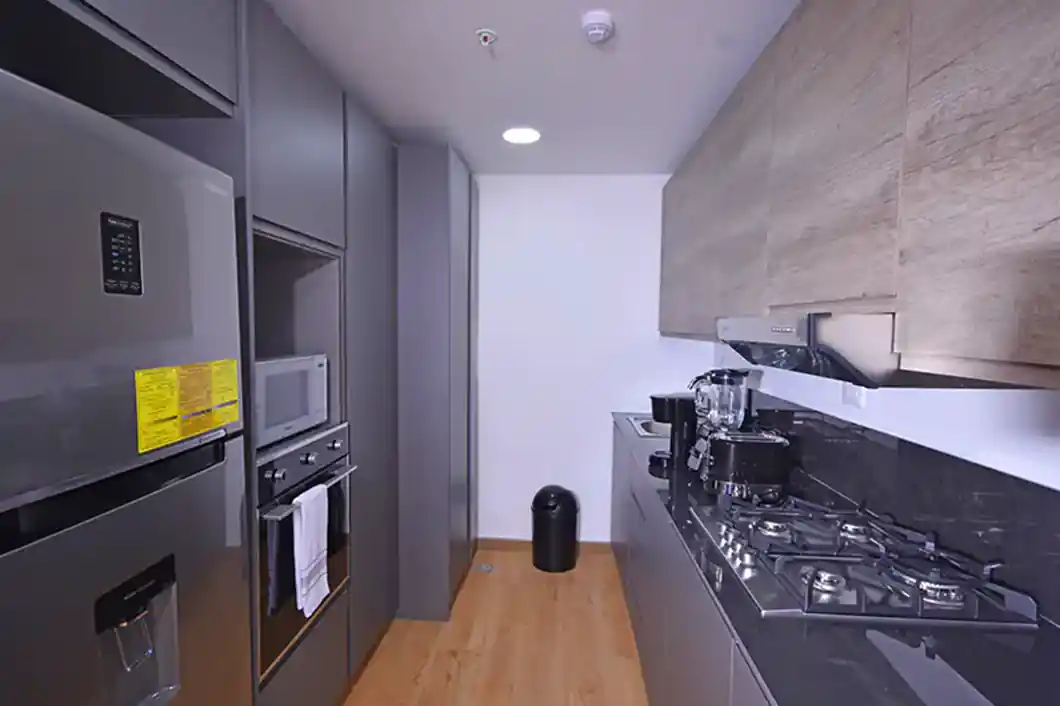 Do not hesitate to contact us.
In Marbella we will provide you with a comfortable and rewarding first class experience so you can enjoy and relax with all the comforts possible and you will have the support of our customer service 24/7. Visit our website where you will find a list of available accommodations.